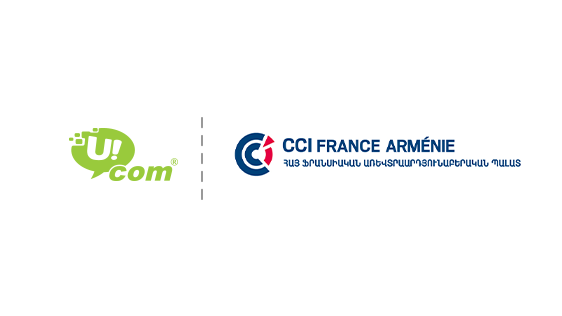 Ucom is a Full Member of the "France Armenia Chamber of Commerce and Industry" Foundation
20/08/2020
Recently, Ucom has confirmed its membership to the "France Armenia Chamber of Commerce and Industry" Foundation. The France Armenia Chamber of Commerce and Industry is one of the 123 chambers of commerce and industry operating in 92 countries worldwide, is a privileged partner of Business France and leads a network of businesses, which play an important role in the business environment and which share a common goal to continually develop bilateral commercial and industrial relations between Armenia and France.
Having been a full member of the Chamber in previous years, Ucom has participated in dozens of networking events, seminars, round-table discussions; it has exchanged ideas and thoughts with the other members of the Chamber, taking an active part in establishing and strengthening the Armenian-French business ties.
We should add that the Chamber supports French and Armenian companies by providing commercial, consultancy, financial resource management services as well as wide opportunities for establishing business ties. The French University in Armenia, Carrefour, Amundi-ACBA Asset Management, Renault, Ararat Brandy Factory, Grant Thornton and a number of other world-famous business entities are among the member companies of the Chamber.