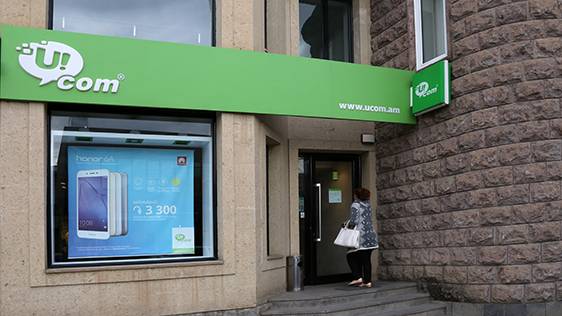 Ucom Provides Hrazdan Residents with Access to High-Quality IP Television, Fixed Internet and More Stable Mobile Network
16/11/2017
Ucom continues to technically saturate and upgrade its mobile network, as well as extend its fixed network coverage. During the past month Ucom has put into operation a data center in Hrazdan, thanks to which now the residents of this town have access to Ucom fixed services provided via fiber-optic link, namely, numerous, multi-genre and multi-content IP TV channels, broadband internet and new generation digital telephone services.
Thanks to technical works performed in Hrazdan, the speed of traffic, passing through a Hrazdan-based hub, has increased (the quality of services provided via this hub has improved), and mobile backhaul network, as well as international transit and backbone links operated in Kotayk region have been upgraded and have become more flexible. Also, large-scale works have been performed on mobile base stations: station batteries have been updated, previous technical problems solved, thus making it possible to greatly stabilize network operations.
"In Hrazdan the number of fixed services subscribers increases on a daily basis. They mostly wish to watch Armenia Premium programs and are quite satisfied with the quality of services," said Ruzanna Mkrtchyan, Ucom employee in Hrazdan.
Thanks to affordable and quality package solutions, the residents of Hrazdan can simultaneously use several services, receive one consolidated bill at the end of each month and make considerable savings by joining 4Play offer. Moreover, those, who choose to join this offer, may create a group, include 5 mobile subscribers of Ucom in the closed user group and make unlimited calls among those group members.
"As an Armenian company, Ucom does its best to provide the residents of our regions with access to all the services of Ucom, which are already available to the residents of Yerevan and a number of other settlements. We'll continuously expand the geography of our services and will use our best efforts to offer quality and affordable solutions to our customers," said Hayk Yesayan, the Director General at Ucom.
It's worth reminding that through this year Ucom has made its fixed services available in Kajaran, Dilijan, Ararat, Vedi and Jermuk.