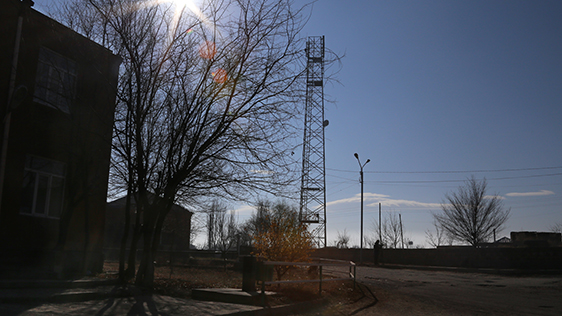 Ucom Launched New Stations in Aragatsotn and Shirak Regions
06/12/2016
This November, within the frames of expansion and modernization of the mobile network coverage Ucom launched 2 new stations in the regions of Aragatsotn and Shirak. The station construction works are completed and the electricity supply is provided. Thanks to all these, Ucom subscribers get an opportunity to enjoy not only better quality mobile voice services, but also use the functions of the online maps in an uninterrupted and smooth way.
"Just as we promised, Ucom will regularly inform about network modernization and expansion works. Today we can state with satisfaction that due to the stations we have placed the communities of Anipemza, Tlik, Getap and Norshen, as well as the H-17 intercommunal road travelers enjoy high-quality mobile network services. The residents of the mentioned communities as well as the guests of the country can now always stay in touch with their close ones", - said Hayk Yesayan, Director General at Ucom.
Ucom plans to complete the network modernization in 2017 and will regularly report to its customers about the workflow.