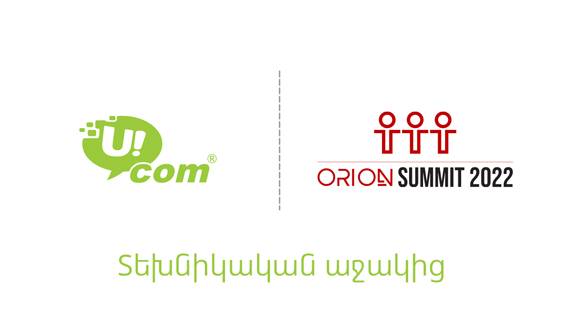 Orion Summit 2022 was Held with Ucom's Technical Support
23/06/2022
On June 22, 2022 in Matenadaran, Yerevan the Orion Summit 2022 took place with the technical support by Ucom, which will be held in New York next year.
The technological summit was attended by prominent founders, investors, consultants, specialists in technology, finance, business and other fields from the internationally recognized companies. Visitors and guests had the opportunity to listen to speakers from internationally renowned companies like Adobe, SADA, Embodied, cognaize, Scylla, Grand Thornton, Startup Lithuania, and others.
"Ucom has always supported such events in the ICT field, realizing that its development also depends upon the growth of the telecommunications sector," said Ara Khachatryan, Director General at Ucom.
The keynote speaker of the summit was Mark Chenian, a renowned expert in investment banking and financial advisory.
Emma Arakelyan, founder of Orion Worldwide Innovations, noted: "All we are trying to do is founding technological innovation because we live in a digital age. What we are doing is digital; even the name of our new initiative is 'Digital Julfa'".
The summit lasted a day, and included 5 panel discussions.