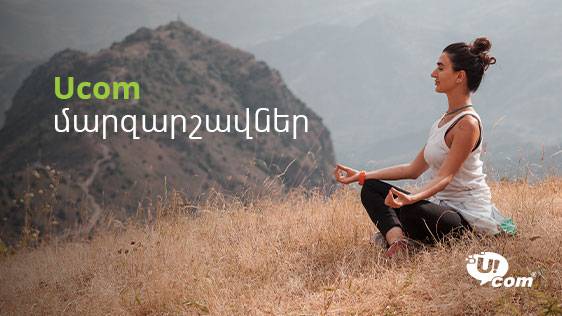 Ucom Employees Keep On Discovering the Homeland
03/11/2021
At the suggestion of Ucom employees, the Company regularly organizes sports hiking tours giving the opportunity to employees of various subdivisions to visit the regions of Armenia, get acquainted with the historical and cultural heritage of the country, and communicate with on-site Ucom sales and service centers' colleagues. In total, about 60 employees had the opportunity to do hiking tours to Matosavank, Joukhtak monastery, Gosh Lake, Gegharot waterfall, Smbataberd, Artanish and Tsakhats Qar Monastery.
«Hiking tours instill discipline, team thinking, acting in accordance with the principle "One for All and All for One", as well as love for nature and homeland. Moreover, eventually the participants get fit physically, which helps maintain a healthy body. Along with all these, people get more motivated for the business days following the hiking trips», said Rafayel Khudoyan, procurement specialist at Ucom and founder of the "Lost in Armenia" hiking club.
«The idea of hiking tours was born right inside the Company, at the suggestion of the employees. Interestingly, not only experienced and skilled teammates have expressed desire to do hiking, but also those who, first of all, had to overcome their own anxiety, stereotypes, fatigue, and even fears, thus reaching common destination by having expressed team will and spirit. Numerous road adventures have enabled them to get to know both themselves and each other better, as well as enjoy the sights of our homeland", mentioned Victoria Baghdasaryan, the director of human resources and organizational development at Ucom.
Let us note that these cognitive hiking tours initiated by the employees will be of a continuous nature.