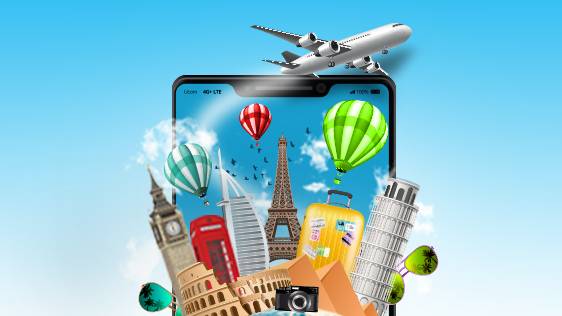 Ucom Subscribers to Benefit from Roaming Rates Starting from 4.4 AMD per 1 MB
17/08/2021
From August 16, Ucom mobile voice subscribers can activate one of Ucom's "Internet in Roaming" bundles when traveling to European countries like Greece, Cyprus, Italy, Spain, France or other famous coastal countries like Georgia, Egypt or the UAE and benefit from a more affordable roaming rate for mobile internet, i.e. 1 MB starting from 4.4 AMD in more than 50 countries. The 2 new internet bundles are presented in the volumes of 2 GB and 3 GB, the prices of which are 10 500 AMD and 13 500 AMD, respectively.
"As the number of Ucom subscribers traveling abroad grows in this period of time, we do our best to ensure that they are in constant contact with their close ones. There's no more need to look further for a Wi-Fi connection to share your impressions from vacation, as it is possible to stay in touch with your Ucom phone number in more than 50 countries by activating new roaming bundles," said Ara Khachatryan, Director General at Ucom.
Let us add, that one needs to make sure that the roaming service is activated before departure from Armenia by just dialing *121#.