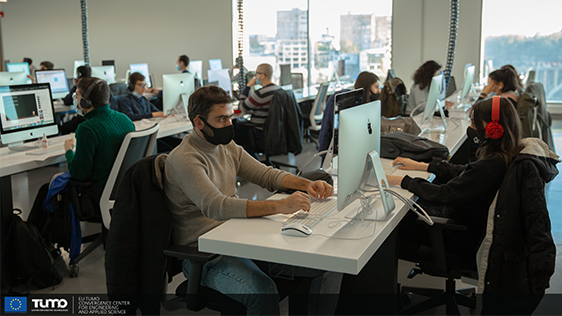 Ucom Supports "42 Yerevan" Free Programming School
25/11/2020
Ucom continues supporting important projects in the field of technology education in Armenia, this time by providing internet access at the speed of 300 Mbps on special terms for "42 Yerevan" programming school, which is a part of the EU Tumo complex.
The "42" French programming schools have more than 30 centers around the world, from Seoul to Amsterdam and Rio de Janeiro. In 2020, the free programming school, funded by the European Union, also arrived to Armenia. The mission of "42" is to provide quality education to everyone, regardless of social status. As part of the main projects of Tumo Laboratory, and of the main projects of the EU Tumo Engineering and Applied Sciences, the school can be attended by anyone over the age of 18, without any preconditions. No preliminary knowledge in the field is required. Upon admission, students take only a logic and memory test.
"Ucom readily supports such educational initiatives. We have always supported innovative and exciting educational programs. "42 Yerevan" has an impressive educational methodology, according to which students move forward with projects, which interest them personally, in cooperation with their classmates", said Ara Khachatryan, Director General at Ucom.
Let us add that "42" is open for students 24 hours a day, 7 days a week.