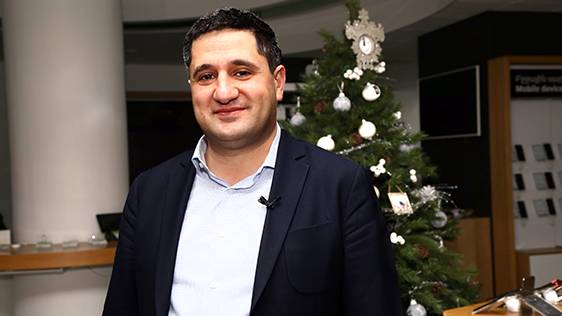 ALL SMARTPHONES AVAILABLE WITH MUCH MORE INTERNET VOLUME AT UCOM
05/12/2019
Ahead of New Year holidays, all new and existing subscribers of uPrepaid as well as Universal/Universal Plus postpaid services will get additional gigabytes 2 years in a row in addition to their inclusive internet volume, if they buy any smartphone in cash or in installments from sales and service centers of Ucom until January 31. Gigabytes will double depending on the inclusions of the chosen tariff plan. In particular, subscribers of uPrepaid service have the opportunity to get internet volume of up to 12 GB, and those of Universal/Universal Plus service can receive up to 90 GB 2 years in a row.
At the moment, for instance, Xiaomi Redmi 8 smartphone can be purchased for only 67 900 AMD. Moreover, in case of purchase of the smartphone in installments, customers will pay starting from only 2550 AMD per month for a period of up to 36 months.
And in the nearest future, Samsung Galaxy A20s smartphone will be available for only 99 900 AMD. Those who decide to buy it in installments will pay starting from 3750 AMD per month for a period of 36 months. This model will come in black, blue and red colors, and if customers choose to buy it, they will also get black, blue or pink Eardots headset.
"This is a great opportunity to present a nice and beneficial gift to your loved ones. These very affordable smartphones with really great technical features of the latest generation as well as the headphones and double gigabytes provided with them will only contribute and add warmth to communication during the New Year," said Hayk Yesayan Co-Founder and Director General at Ucom.
It should be added that there is no need to enter into any commitment, in order to benefit from the offer.