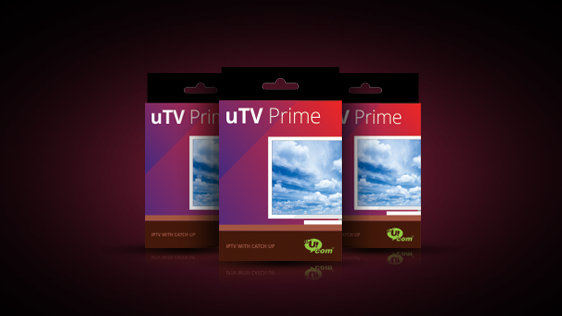 uTV Prime – New Name and Additional TV Channels
21/04/2019
Ucom IPTV service subscribers, who have chosen the uTV Full Catch Up tariff plan, will now benefit from the service under its new name: uTV Prime. Moreover, instead of 167 TV channels initially included in the tariff plan, 28 out of which are of HD quality, the subscribers will now have an opportunity to watch 181 channels, with 41 HD ones.
«Ucom pays importance to provision of quality media content to the Armenian TV-viewers. The opinion of all movie fans, music lovers, children programming fans, sports fans, as well as the viewers who prefer watching historical and scientific content, are taken into account when deciding upon including this or that TV-channel in our network», said Hayk Yesayan, the Co-founder and Director General at Ucom.
Let us also remind, that the monthly fee of the tariff plan remains unchanged, and the rate for watching 1 episode of the Armenian TV content of recent years available at «VoD» section is set at 100 AMD, instead of the previous 200 AMD, 250 AMD or 300 AMD.