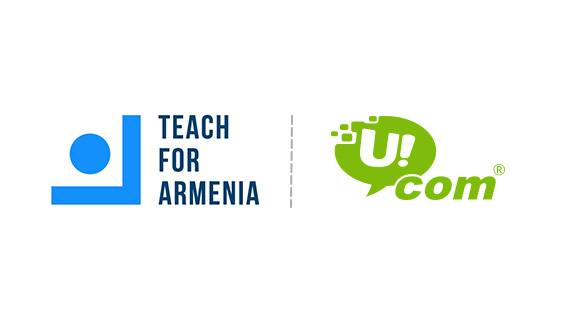 Ucom and "Teach for Armenia" Educational Foundation Sign a Memorandum of Understanding
23/11/2018
Ucom and "Teach for Armenia" educational foundation signed a Memorandum of Understanding. The partnership will be realized under "Technology for Education" motto.
"This partnership has become possible due to the need of responding to the contemporary challenges and following the innovative route. We share the conviction that the use of modern technologies contribute to the enhancement of access to quality education and that in the perspective, investments in the public education system will make Armenia one of the leading countries in the fields of information technologies and telecommunications", said Hayk Yesayan, the Co-Founder and Director General at Ucom.
"We strive to create such conditions where our program participants will have broader opportunities to implement their innovative projects by applying them in their classrooms. We are convinced that this cooperation can play an important role in promoting students' interest in modern technologies", noted Larisa Hovhannisyan, Founder and Head of "Teach for Armenia".
Both organizations have consistently implemented common projects, in particular, the "Armath" laboratory opening in Bagaran, as well as other joint events. The purpose of the signed MoU is to combine the efforts of Ucom and "Teach for Armenia" foundation in introducing innovative technologies in the field of general education and engaging relevant specialists.