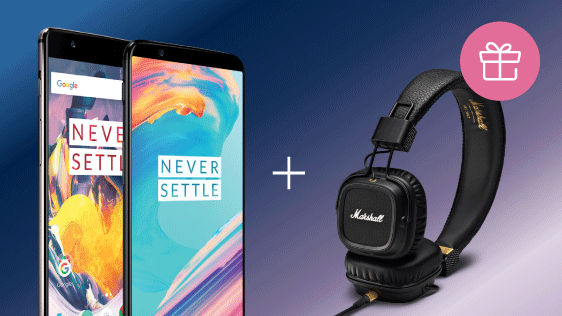 OnePlus 3T or 5T Smartphone Buyers from Ucom will Get Marshall Earphones
27/09/2018
Ucom as an official representative of OnePlus and Marshall brands in Armenia suggests buying one of the OnePlus 3T or 5T smartphones and get Marshall Major II earphones as a gift. In particular, the OnePlus 3T model can be purchased both at a retail price of 244,900 AMD, and starting from 10 500 AMD monthly. In the latter case it is required to subscribe to Ucom Universal 8.000 postpaid tariff plan for 24 months.
There are OnePlus 5T 6GB+64GB and OnePlus 5T 8GB+128GB models available as well. The smartphones can be acquired from Ucom sales and service centers at the Northern Avenue, Amiryan Street, Komitas 8, Bagratunyats 16/115 and in «Yerevan Mall».
«It must be noted, that in addition to the official one-year warranty to the smartphones purchased from Ucom's e-shop another free of charge post-warranty year of service is offered in that case», said Hayk Yesayan, the Co-Founder and Director General at Ucom.