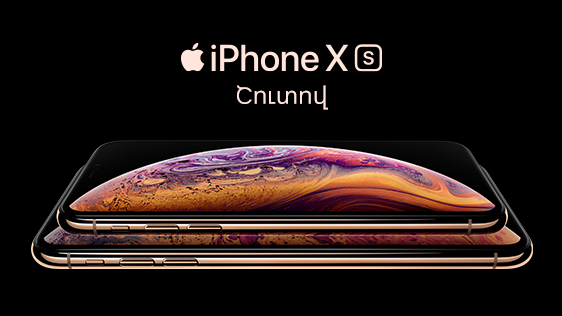 Ucom to Start Pre-Registration for the Purchase of New iPhone Xs and Xs Max
14/09/2018
In accordance with the marketing plan, approved for implementation by Apple's official partner Ucom, the sales will start from September 28th, 2018. iPhone Xr model shall be on sale from October 17th in USA, hence the rest of the world will have that after the mentioned period of time.
iPhone Xs with its 5,8-inch OLED-display, as well as iPhone Xs Max with its 6,5-inch display are equipped with a new Apple A12 Bionic processor, executed as per 7-nanometer technological process. The double camera has 12 megapixel resolution.
iPhone Xr with its 6,1-inch IPS-screen has A12 Bionic processor and gets released in six colors: black, white, red, yellow, blue and coral.
On Apple's official webpage one can easily find the nearest sales and service center of Ucom, where amy assistance during pre-registration process will be provided to the future subscribers.