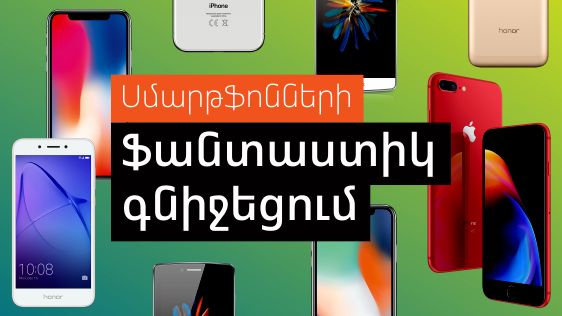 Ucom Dropped Prices for more than 60 Smartphones and Launched iPhone 8 Red Sales
22/05/2018
Ahead of summer holidays, Ucom has revised the prices of more than 60 smartphone models, as well as launched the sales of new iPHone 8 and iPhone 8 Plus Red.
The wide range of HTC, Huawei, Alcatel, Blackberry, BLU smartphones is available at the most competitive prices in the market, reduced up to 40%. The preferred smartphone can be purchased by paying its retail price or joining one of the Universal tariff plans for 24 months. Starting at only 1300 drams per month, the subscribers will get the most affordable of the models offered. By joining Ucom Universal postpaid tariff plan, the subscribers will get up to 3000 minutes to call all local networks, Artsakh, USA and Canada, up to 15 GB of mobile internet and up to 3000 SMS to send to all local and Artsakh numbers.
«As a customer-oriented company Ucom offers not only the latest smartphone models with possibility of warranty and post-warranty service, but also regularly reviews the prices of already existing models. Ahead of the final examinations period, "The Last Bell" ceremony or just summer holidays, Ucom comes up with good news for the customers with diverse preferences and financial possibilities", noted Hayk Yesayan, the Co-Founder and Director General at Ucom.
The technical features of the smartphones can be found in Ucom's internet shop at shop.ucom.am.