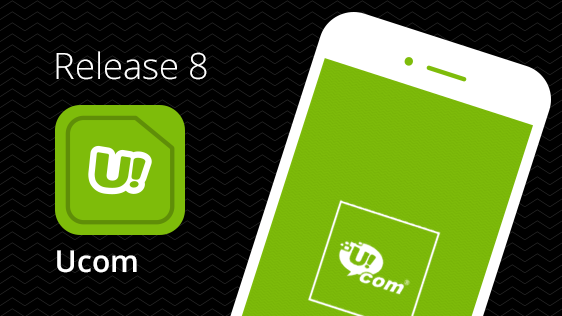 Ucom Mobile Application's Version 8 Is Released
18/05/2017
Managing Ucom's mobile account became even easier. The updated 8th version of the mobile application enables users to check the balance, recharge their accounts, check the accumulated Ucom Units and exchange those with bundles, activate and deactivate roaming service and etc. in a faster and simpler way.
The updated version of the app already allows customers to check the monthly inclusions of U! tariff plans and the commitment period while checking balance, it also gives the possibility to activate new bundles, check the monthly inclusions of mobile internet, activate bundles and other services, get acquainted to other Ucom applications, e.g. MediaRoom and U!Pay and activate those as well.
Special offers are now the first thing visible in the section of roaming. The search system was introduced in both roaming and international calls section, the news page was ameliorated, and the system of direct chat was introduced to enable faster response to the questions of Ucom mobile customers. The bug fixes are done.
The app can be downloaded for free from App Store and Google Play. The team in charge assures that the app will be constantly updated to meet customers' growing needs.