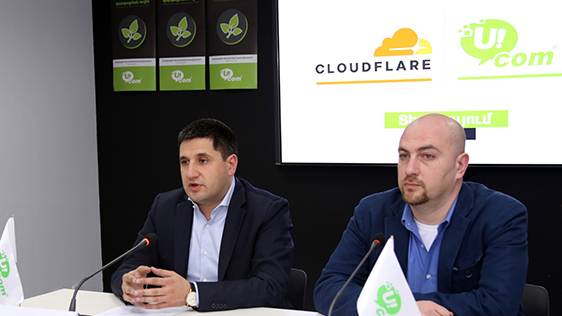 Ucom Initiated Cloudflare Data Center Deployment in Yerevan
28/03/2017
A few days ago Cloudflare announced on its official blog a series of new data centers across five continents, beginning with one deployed in Armenia on the initiative by Ucom. This deployment is the 37th data center in Asia, and 103rd data center globally.
Cloudflare is a global system of website protection and caching. The newest Cloudflare deployment will make 6 million internet properties faster and more secure, as they serve traffic to Armenia.
In particular, in Armenia latency (ms) decreased 6 times for Ucom internet users thanks to the new Cloudflare data center. 768 Armenian sites based in ".am" domain are already attached to this system.
Speaking about this important acquisition for Armenia and, possibly, for its adjacent countries, the Director General at Ucom Hayk Yesayan said: "Armenia is the second state among post-Soviet states that could reach success after long-lasting negotiations, by finally deploying this data center. So far in the post-Soviet space such kind of data center has been deployed only in Moscow."
Emphasizing high level of technical saturation and staff preparedness at Ucom, IT auditor Ruben Muradyan noted: "Ucom was chosen by Cloudflare due to being the largest regional channels operator, which is why this cooperation was made possible."