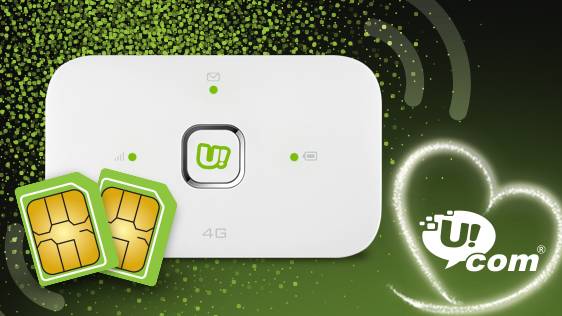 Ucom Offers Sharing Internet and Good Moments
13/02/2017
From February 13, 2017 till April 13, 2017 all subscribers, who join U!Flash 8000 and U!Fi 8000 tariff plans of Ucom's mobile internet, will get 2 SIM-cards instead of 1 SIM-card and will have a permanent opportunity of sharing the internet volume between two.
With these cards the subscribers will simultaneously use the internet volume of 25 GB as per tariff plan, upon consumption of which both cardholders will keep on benefiting from the unlimited internet at the download speed of 1024 kb/sec. Moreover, in case of joining the offer for 2 years, the 4G+ network compatible U!Fi internet modem will be possible to acquire at the price of 1 AMD only.
Let us remind, that "Internet Together" service is available for the internet subscribers of 5000 and 6000 tariff plans, at the monthly fee of 2000 AMD only.