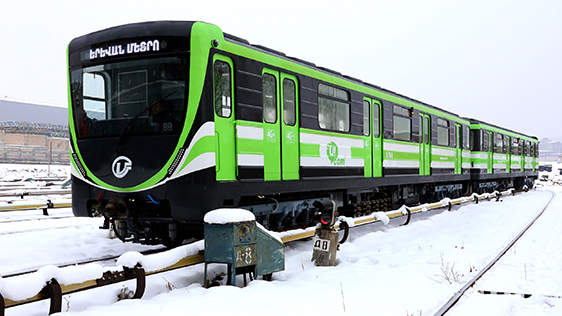 Ucom's 4G+ Coverage in Yerevan Subway
28/12/2016
On the last days of the passing year Ucom partnered with Yerevan Subway to fully renovate 2 trains from the metro fleet. In one of the trains, branded with Ucom colors from the outside, the photographs of the old and new Yerevan are presented.
"I am convinced, that the images of Yerevan will awaken pleasant memories in the hearts of the older generation representatives, and will drive the younger generation interest and force them to ask questions, scrutinize, seek for the stories of Yerevan, track them, and explore good and nice inhabitants of the good and warm city. Meanwhile the Ucom subscribers will be more than pleased to travel via metro as from today the Armenia's first 4G+ network coverage is available in subway as well", - said Hayk Yesayan, Director General at Ucom.
Moreover, in accordance with the memorandum on cooperation signed on December 28, 2016 between Hayk Yesayan, the Director General at Ucom, and Paylak Yayloyan, the director of Yerevan Subway, Ucom will continue supporting the upgrading and modernization of the subway fleet.