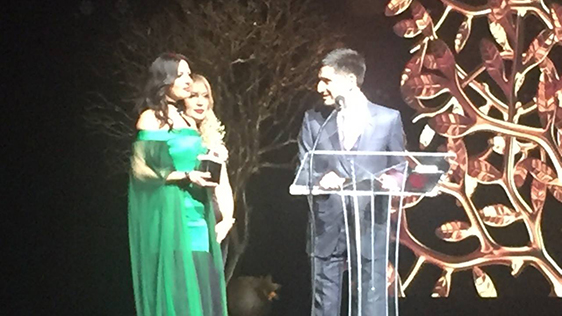 Ucom Launched Mobile TV Application in USA
11/11/2016
Few days ago Pan Armenian Entertainment Awards 2016 were held at Microsoft Theater in Los Angeles within the frames of partnership of Global Arts International and PanArmenian Media Group.
During the ceremony, Aleksandr Yesayan, Business Development Director at Ucom, presented Mobile TV application – the pioneer product of the company, having been introduced in the international market.
At the moment the Mobile TV special application undergoes a 1-month trial launch in the USA, and the final version will be available as from January. The application allows foreign users to watch all available Armenian TV channels on their mobile devices, as well as use the devices not only as small TV screens, but also as operating consoles.
"Today Mobile TV special application is one of the most in-demand over-the-top services among Ucom IPTV users in Armenia. Through this application the best TV content will be provided to users in any place and at any time all around the world", - said Aleksandr Yesayan, Business Development Director at Ucom.
Thanks to Mobile TV, premium TV content, thousands of movies and interesting TV programs will be also available to the Armenian users as from January.