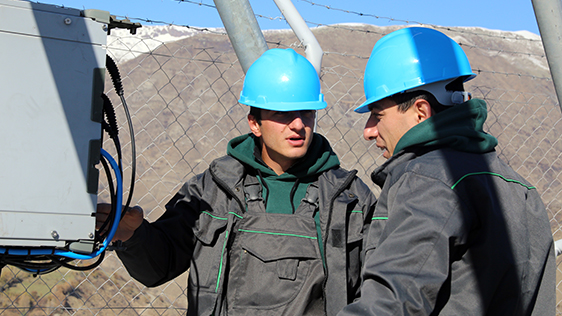 Ucom Launched New Stations in Vayots Dzor Region
10/11/2016
This October, within the frames of expansion and modernization of the mobile network coverage Ucom launched 2 new 3G+ stations in Vayots Dzor region. From now on the 3507 inhabitants of Yeghegis, Horbategh, Artabuynq and Shatin will have an access to Ucom mobile services. In the same month the 3G+ network coverage of M10 road was improved and enhanced for 8 kilometers, which will enable the automobilists to use the online maps' benefits in an uninterrupted and smooth way.
"The customer satisfaction is our core goal, which is why Ucom conducts not only network modernization and expansion works in Yerevan, but in regions as well. In the mentioned communities of Vayots Dzor there was no coverage at all, yet now 3,5 thousand of people have a possibility to constantly stay in touch with their close ones", - said Hayk Yesayan, Director General at Ucom.
Ucom plans to complete the network modernization in 2017 and will regularly report to its customers about the workflow.