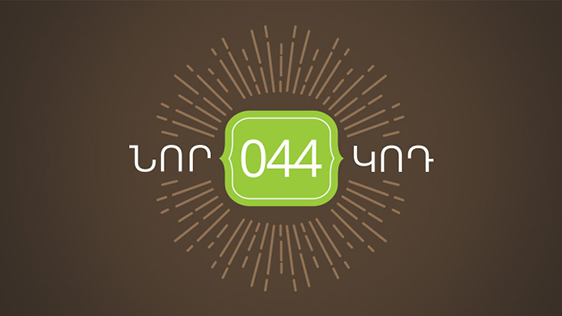 Ucom Launches the Sales of New Numbers with 044 Prefix
09/11/2016
As of today Ucom has officially launched the sales of new phone numbers, commencing with 044 prefix.
Moreover, the platinum and gold numbers can be acquired absolutely free of charge in case of subscription to one of the Ucom's Universal tariff plans for a period of 12 or 24 months. In addition to the nice phone numbers the subscribers of the Universal Postpay tariff plans will receive on a monthly basis a lot of minutes to call all local networks, Artsakh, USA and Canada, a lot of megabytes to use the mobile internet and a lot of SMSes to send to all local numbers.
Let us also remind, that a few days ago 33 special phone numbers were sold in an electronic auction.
"After the auction of special numbers with 044 prefix we have a total amount of 104 mln 900 thousand AMD reflected on 044.ucom.am website at the moment. We intend to transfer the entire income to Ucom Foundation for the realization of its charitable projects. That amount will allow us implementing a number of important projects in the education and health sectors, as well as continuing the opening march for the engineering laboratories", - said Hayk Yesayan, Director General at Ucom.