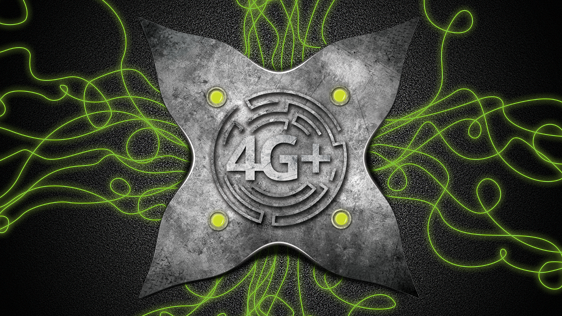 Ucom Deployed Ericsson's Latest 4G+ Technology for the First Time in Armenia
24/09/2016
Yesterday at the special event honoring the Olympic medalists, the Olympic champion, wrestler Arthur Alexanyan, has announced this year's most awaited 4G+ network deployment by Ucom. Ericsson's most advanced multi-standard radio equipment from the latest Ericsson Radio System product family and best-in-class Antenna Integrated Radio (AIR) systems is finally deployed in the capital city of Yerevan. Ucom's 4G+ or advanced LTE network is designed to meet Armenia's rapid-growing data traffic and to ensure the better quality, faster speeds and a larger variety of applications. In the course of the project it is also planned to implement Ericsson Expert Analytics – a software suite – which will enable Ucom to enhance the customer experience, predict their satisfaction and automatically take closed-loop actions to improve it. This comprehensive software suite provides Ucom with real-time analytics insights which can be applied to meet changing subscribers' demands and boost customer satisfaction with Ucom services. With this product solutions Ucom's 4G+ network is not only one of the fastest in Transcaucasia, but also meets growing end-user expectations.
The Armenian Ucom has deployed the advanced technology, which are in operation on such mature telecom markets as North America, Korea, Japan, some parts of China, and, of course, some European countries.
«We are proud to announce the launch of this highly innovative solution, which will enable our customers to enjoy better broadband internet connection at the speed of up to 250 Mb/sec, just like the users of the world's most advanced telecom markets do. With the growing expectations from our customers we are happy to deliver smoother experiences and to keep pace with the advanced companies of the world», - said Hayk Yesayan, the CEO at Ucom.
The project implementation was made possible by Ericsson Nikola Tesla Company.
Gordana Kovačević, President of Ericsson Nikola Tesla, comments: "We are proud that together with Ucom we are bringing to Armenia the ultra-modern LTE advanced technology, which had not been previously deployed on the market. With this launch Ericsson and Ucom will expand mobile broadband coverage in Armenia, and provide fast and reliable mobile Internet to even more subscribers. For us this is an important step in our presence on Armenian market, and we will be happy to continue supporting further development of the Armenian mobile industry".
Ericsson as a worldwide market leader in LTE can ensure that Ucom subscribers will enjoy the highest quality of 4G+ services. For this Ericsson has a global team of experts and a broad international experience, including more than 200 LTE RAN contracts in over 100 countries, with more than 500 thousand radio base stations in commercial operation. Ericsson is present in all high traffic LTE markets including US, Japan, and South Korea, and supplies LTE equipment to 9 out of 10 largest mobile operators in the world (CMCC, Verizon, AT&T, CT China, Softbank, Sprint, T-Mobile, KDDI, SKT).