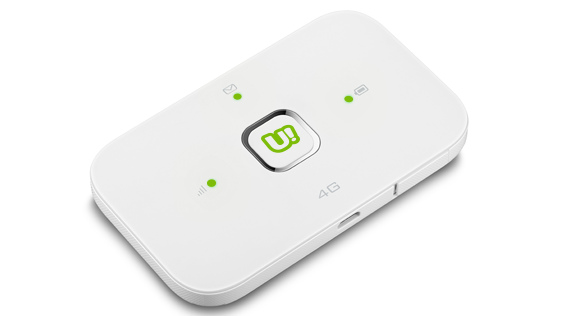 Ucom's Mobile Internet Modem is Available with New U!Fi 3500 Regional Tariff Plan
29/08/2016
Ucom suggests its mobile internet subscribers to acquire U!Fi E5573Bs-320 modem with new U!Fi 3500 regional tariff plan.
The new modem can be acquired at the price of 5000 AMD upon 24-months subscription to U!Fi 3500, which will give a subscriber 5 GB of high-speed internet traffic on a monthly basis, after the consumption of which they will benefit from the unlimited internet at the speed of up to 512 kb/sec. In case of 12-month subscription the device can also be purchased at the price of 5000 AMD, but 4500 AMD shall be payable every month, for which the subscribers will get an additional 1 GB of the high-speed internet.
With the help of this modem the subscribers will be able to benefit from a high-speed internet at higher speeds, as well as create their personal Wi-Fi area within Ucom mobile coverage zone anywhere, even on the go.
New U!Fi will make it possible to connect up to 10 devices to the internet at a time via Wi-Fi connection, i.e. tablets, smartphones and laptops and 1 PC via USB cable.
U!Fi can be used right after the purchase as it does not require a long and complicated installation process.
"This modem is endowed with a smart feature. When you use it in Wi-Fi operating zones, e.g. in airports, cafes, hotels, or in your house, it will automatically connect to Wi-Fi network and thus will enable you to save the high-speed gigabytes provided by LTE/3G networks", - said Hayk Yesayan, the general director at Ucom.