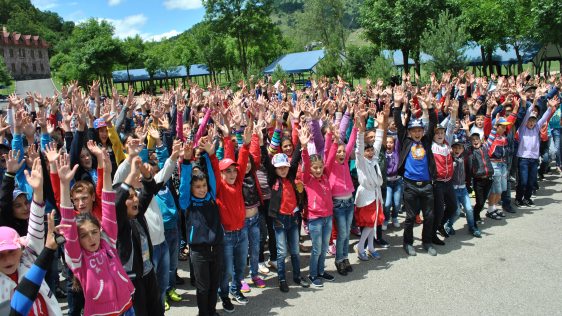 Technological Camp Launched in Hanqavan for 600 Schoolchildren
13/07/2016
On July 11-25 a summer technological camp is being held in Hanqavan for 600 schoolchildren aged 9-13. The summer camp is organized by World Vision Armenia, Ucom and Union of Information Technology Enterprises (UITE).
The technological camp is attended by children from socially vulnerable regional communities of World Vision Armenia as well as pupils of "Armath" engineering laboratories from regions.
Schoolchildren gathered in an atmosphere of creative and active recreation share their engineering skills, master new ones and encourage each other. In particular, children learn to program a straight line following robot. Moreover, through the team work they create three-dimensional printers for the schools of Artsakh.
The technological camp participants also learn traditional dances and take active part in cognitive trips throughout Armenia.