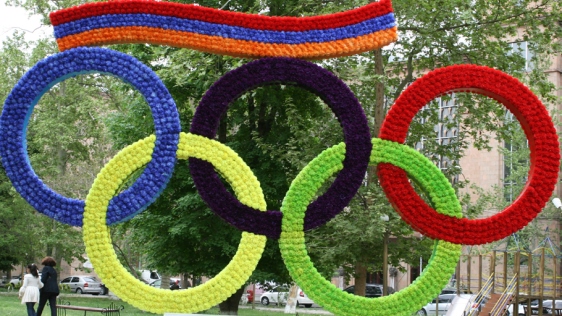 Ucom and Mediamax to present the brightest moments of Rio-2016
04/05/2016
Ucom and Mediamax launch a new initiative for sports lovers ahead of the Olympic Games in Rio.
A special page has been opened on Sport.mediamax.am, which will provide readers with various information on the Olympic Games.
Mediamax Sport reporters will go to Rio with Armenian Olympic team with the assistance of Armenian National Olympic Committee, and present exclusive coverage of the performances and daily routine of Armenian athletes.
The special page will cover final trainings, as well as present portraits of the Armenian athletes and other entertaining material before the launch of the Games.
It is worth reminding that Ucom is the main sponsor of Armenian Olympic team and the official partner of Armenian National Olympic Committee.
Ucom and Mediamax wish luck to the Armenian contestants of Rio-2016 and hope that there will be reasons to congratulate them on winning medals on the special page.